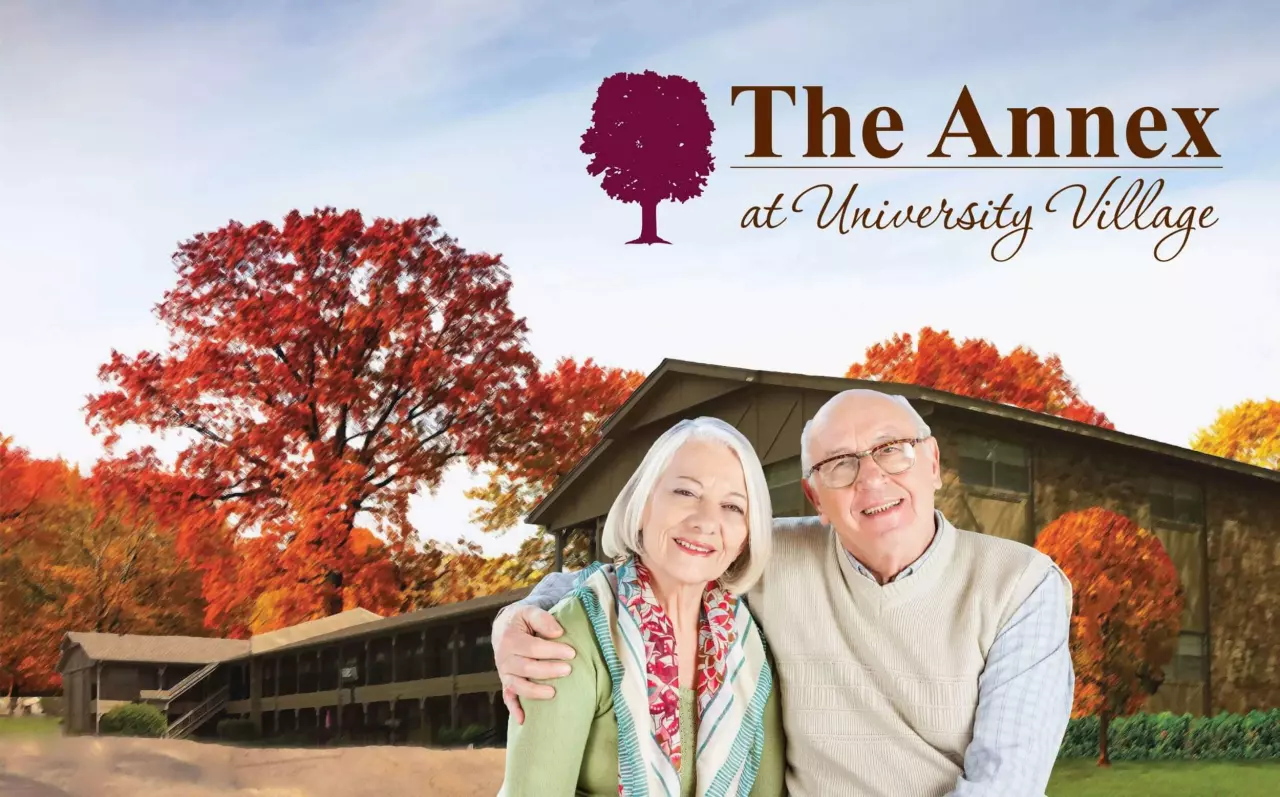 The Annex at University Village
Welcome to The Annex at University Village. These Senior Apartments offer one and two-bedroom units at very affordable rates.  Although no social or medical services are offered, the location on our larger retirement campus is an excellent choice for the truly independent senior.
Frequently Asked Questions
The Annex at University Village is a 55+ senior apartment complex located on the University Village Retirement Community campus.
A 55+ Active Adult Community is an age restricted community. That means we are required by the 1995 Housing for Older Persons Act to certify that 80% of our members are age 55 or older. This means your neighbors will have lifestyles, interests, and stories like yours.
All utilities paid
Free basic cable TV
Updated fixtures
1st & 2nd floor laundry room
Ceiling Fans
Quiet Neighborhood
Pet Friendly
We believe that The Annex is different than other 55+ communities because of the location. In addition to being in a quiet neighborhood, the Annex is on the campus of our continuing care retirement community. If your needs were to change in the future, we are available to help you upgrade your living situation.
The Annex 55+ Senior Apartment building is located on the southeast corner of the University Village campus located at 8555 S. Lewis Ave in Tulsa, Oklahoma.
Yes! You'll see our residents out walking their dogs and enjoying meeting their neighbors. There is a limit of two domestic pets, under 40 lbs. Any pets permitted to go outside must be controlled on a leash or held at all times. In addition, pet owners are responsible to remove solid waste immediately and dispose of it properly in their own trash receptacles.
Yes. All applicants will submit their information for a background and credit check to determine eligibility. There is also a $40 non-refundable application fee.
Annex 55+ Senior Apartment pricing & availability can be requested by calling us at+1918299-2661 or by submitting an information request.